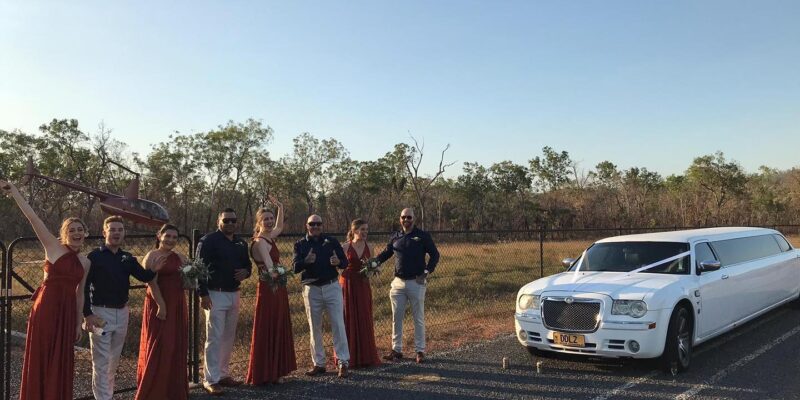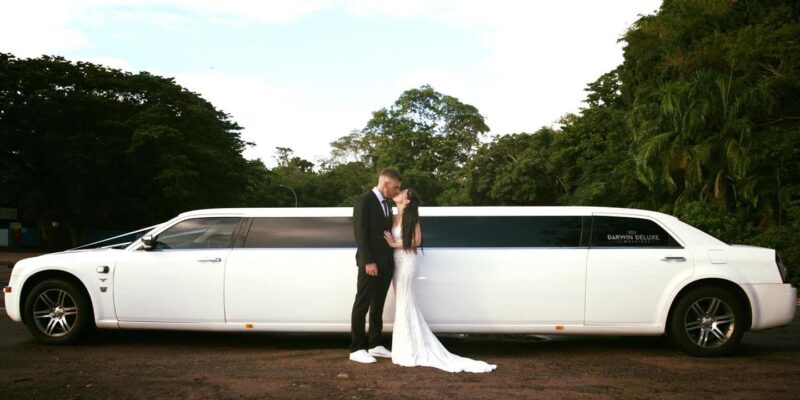 "Absolutely excellent service! 🤩 We booked Darwin Deluxe Limousines for our young daughters and their friends as a last hurrah in Darwin before we move. Simon gave them an "epic" ride into town, taking the song requests to keep the beats pumping! You're a top bloke listening to all the teenie bopper faves with a smile!⭐️⭐️⭐️⭐️⭐️"

Jade Van Beelen
"Thanks Darwin Deluxe Limousines for such a wonderful service. My daughter had a very Special 21st birthday in the Hummer. Memories made with her friends.Highly recommended💕"

Isabel Ngere
"Love Darwin Deluxe Limousines. Clean limos, polite service, on time, entertaining staff and genuinely friendly. I would recommend these guys and definitely will be using them again (this is my 3rd time already). Thanks guys you're awesome. 💖💋🥰👍🏾"

Kerin Souey
"Great experience, professional operation, highly recommend ⭐️⭐️⭐️⭐️⭐️"

Kerri-Ann Laurence
"Such an amazing experience!"

Ebony Maxwell
"Fun night on the Chrissy lights tour with Jye, he knew exactly where to take us and had a good playlist to blast in the back. Driver of the year votes. Will definitely be booking again."

Oliver Barr
"Hi Simon & Jye.. thank you so much for taking 10teens to their yr12 formal & driving around for pics n dropoffs, twas a great experience on a night of celebrations and picking them up afterwards was a great way to top the nite off, leaving in the hummer. great service, 💯highly recommended. cheers😊"

Carmie D. Svreign
"Cannot thank you guys enough for pulling off such an amazing night for my mums surprise birthday. A huge shout out to Simon and Jye. Simon for being so easy going and easy to communicate with and organized everything. To Jye and his other driver absolutely awesome pair and easy going, both very patient and awesome drivers to have for your event. Thank you guys so much!! ✨"

Jaiden Baker
"100000/10. best service!!"

Lutea Rose
"Fun night looking at Xmas lights. Easy to book and arrived exactly on time with a smile on his face. Thank you!"

Alysha Milner
About us
Darwin Deluxe Limousines was founded in 2016 by Simon & Jye turning best friends into business partners.
Since then we've gone from strength to strength establishing ourselves as Darwins leading luxury transport provider.
We specialize in Weddings, Corporate Functions and High End, Quality Chauffeured Transport Services.
Darwin Deluxe Limousines exudes class and sophistication.
Trust us to handle all your luxury travel needs for any important event or function.
Relax knowing you are in the hands of professionals who have 6+ years of delivering nothing less than a 5* experience.
Arrive in Style
All Rights Reserved By Darwin Deluxe Limousines 2022 ©